It was first patronized by the Mughals and was popular amongst the kings and the queens. Today, fine embroidery, pearls, beads, and stones have been used to give the jutti a touch of elegance along with the essence of true Indian tradition. As a part of this festive season, we explore the segment.
Inherently Punjabi and typically Indian, jutti, also known as 'mojari and 'nagra', the traditional North Indian footwear, is originally made of pure leather and have exquisite embroidery and additional embellishments that give it a unique appeal. It was first patronized by the Mughals and was popular amongst the kings and the queens. It is believed that Rajasthan, in particular, was the hub, where the making of these exquisite shoes first originated.
"Jutti is one of the most elegant forms of footwear in a woman's closet. But unfortunately it hasn't had the same amount of popularity as other forms," says Shilpa Agarwalla, founder of Delhi-based jutti brand Shilpsutra. Shilpa says that Shilpsutra brings a line of bespoke fine leather juttis, that illustrate the appeal of a genuine old-fashioned craftsman with a craving to produce high road form for those that wear and appreciate style, culture and exclusivity.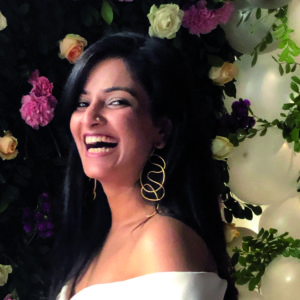 For her the fascination with juttis started when she went looking for a perfect pair of footwear while shopping for her sister's wedding long back. I am, Shilpa says, sure there are a lot of women like me who would want a fashionable, authentic and comfortable solution that they can wear for multiple occasions. "Also, there was a personal ambition to bring to people the lost art of "chotta punja", the style of juttis worn by the queens of yesteryears." This motivated her to launch the brand.
Drishti Mahajan, Founder and Creative Head at House of Vian states that over the past few years, juttis as a handicraft has seen an increase in buyers. She attributes the main reason to the younger generation's interest in the handicraft, and their research on why it's a dying craft. House of Vian manufactures leather Juttis, mojaris, wedges and handcrafted clutches.
Drishti explains that the main reason why its demand wasn't strong was due to the preconceived notion about juttis being uncomfortable. She asserts that to address that concern was the brand's main aim and also to try turn juttis into a high-selling product as well as garner international recognition. So, the first thing they did was to work on its comfort.
Neha Sahu, the founder of The Haelli maintains that social media has played a very big role in the increase in demand of juttis in the last few years. "They've become quite popular among the celebrities as well, and people look up to celebrities for fashion inspirations and through social media, this has become very easy and accessible for everyone. Plus juttis are so versatile and comfortable at the same time which also adds to their demand." The Haelli claims that its juttis are completely hand crafted and hand painted juttis.
Another reason, according to Drihsti, is innovations like triple cushioning of foam, pure leather linings and much softer fabrics for the uppers introduced in the juttis manufactured by House of Vian. "The sole is softer and thicker, attention to detail is given in the areas where the stitch happens to fall. We as a brand ensure that our juttis are absolutely comfortable, and being a design house our objective is to create the most exquisite designs on the pair," she stresses. "The freedom of embroidery options comes from the fact that the uppers are all made with and then layered with leather lining – that opens the doors for us to experiment as much as want in embellishments which otherwise get restricted to do on leather uppers."
Shilpa reasons that juttis offer an edge over other forms of footwear in combining style and comfort in one. Quality and innovative designs make Shilpsutra juttis more unique. On the regional tag associated with it, she maintains that there is nothing North Indian about juttis. "Like Salwar kameej, it has now become a pan-india and even pan-global phenomena. You will be surprised to know that almost 60%+ of our sales comes from outside of India. And within India, the largest region for us is South India."
Traditionally, making a pair of jutti is a tedious task, requiring the involvement of people from different communities. The process begins at a tannery where raw hides are tanned using vegetable oils. For coloring, powdered pigments are mixed in water to create a thin solution of different shades of red. These are then applied to the leather-pieces using a local shaving brush. After this, the painted leather is cut out into different shapes according to the requirement of the shoe design. The shoe upper, for instance, is made of one piece of leather or textile, embellished or embroidered with cowries, mirrors, brass nails, bells, ceramic beads and other adornments.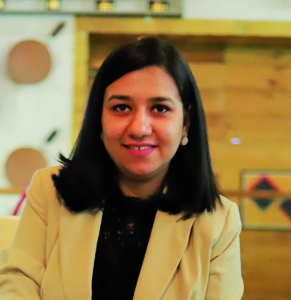 Embroidering the jutti involves the use of stencils, for cutting and tracing designs on to the leather parts of the shoes. They range from simple cut-out shapes to be filled with simple embroidery, to intricate punches, weaves and embroidered designs.
One can find a vast array of juttis that come in all kinds of colors. Several modern day inspired patterns have been added along with a traditional touch, and this has become a style craze with women across the world. Apart from the traditional thread and bead work, motifs and images have been used to stylize the jutti with a more modern twist. Cartoon characters, retro images and pop art scenes have also been experimented with, to a large extent. Shoes in colored threads and beads, shells, cowri, etc. are weaved too in modern day today. Some designs are intrinsic and delicate, while some juttis showcase plain or colored leather with just a few additional add-ons.
Today the segment is more organized, bigger and well-established brands find themselves competing. Shilpa says, "We fall in the fashion juttis segment. This has very few players and in my view the quality we offer is unmatched. This market is going to grow really fast and I am already seeing this through our business. I am sure our competitors also would be experiencing rapid growth."
Neha maintains that her customer base majorly comprises of women along with some men customers who mostly shop for gifting juttis. "We get orders from all over the world majorly from the United States, Australia, Dubai, Canada, Germany etc but India tops this list. Yes, our customer base is diversified in terms of age group since we make it a point to bring forth a collection which always has something for every age group from quirky designs for college going girls to subtle formal patterns for working women along with festive collection to elegant designs which are mostly preferred by women of senior age group."
Several Indian fashion designers such as Ritu Beri, Ritu Kumar, and JJ Valaya have finished off their creative ensembles with stylish juttis. Fine embroidery, pearls, beads, and stones have been used to give the jutti a touch of elegance along with the essence of true Indian tradition.
This elevation or recognition has encouraged brands to introduce new patterns as well as designs. Drishti stresses, "We have incorporated latkans on juttis which at first looked like an impossible thing to do, as embroidery materials are so delicate and would easily break on the footwear, but we managed to create a few designs with hanging and they have done very well. We keep working on the cuts of the neck – we have worked on a princess line, square necks and curly necks. We are currently working on something very exciting that we can yet reveal – stay tuned to see the big surprise in our Summer 2020 collection." As for The Haelli, Neha says, "We always make it a point to introduce something which is a completely new domain for juttis. We recently started a trend of calligraphy over the juttis like "live free", "born wild" , "Love-hope" etc and received such an overwhelming the response, we have received so many requests from customers to add this sort of personalised touch to their juttis."
Despite the growth and the restoration of its old glory, the segment isn't without challenges. Shilpa elucidates, "Getting raw material of the right and consistent quality across batches is the key challenge from the supplier base. Also, given each piece is hand-made, some variations are natural; but the processes need to be really good to be able to offer a great quality product to our customers. Therefore, we have kept most of the value chain in-house unlike other brands, which do a significant amount of outsourcing."
"As a jutti brand, we still need to reach an audience that is more gravitated towards the other forms of westernized footwear. There is still major chunk of people who are unaware of this traditional footwear. Apart from this at ground level managing human resources is still the biggest challenge," adds Neha.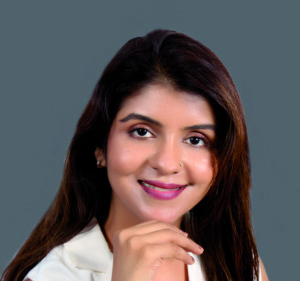 Drishti observes, "The main challenges we face are with labour. There's no consistency and they often tend to switch professions and don't take their work seriously unfortunately. So many a times our launches and production gets delayed. Another challenge is the preconceived notion that juttis are uncomfortable, and since we are an online store it is very difficult to break that barrier women have in their minds. We try to go for as many exhibitions where clients can try on the juttis for themselves and see that we are in fact a very comfortable jutti brand."
But does the future for the segment depend on how conducive the atmosphere is and, most importantly, the significance of the innovations brands introduce to sustain time and challenges. Neha believes that the growth of the segment they have witnessed so far is just the beginning. "Creativity has no limits, there will be new innovations with time and changing trends."
Drishti maintains, "Growth is immeasurable. Juttis are currently at a developing stage and have immense potential to grow. We aim at making vegan juttis very soon, we aim to take our brand to the international markets and maybe take part in a fashion week someday, we aim to make juttis using llama wool so they are warm to be worn in winters. We hope to make juttis with heels too. Our biggest aim is to create juttis using memory foam so we could run marathons in them, and the potential is infinite."