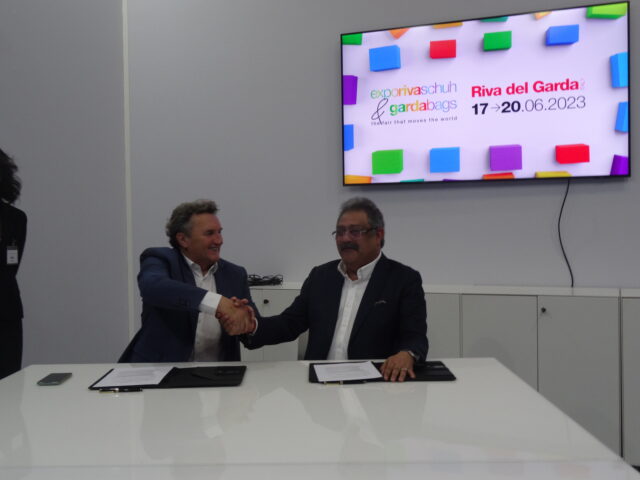 The 99th international exhibition of footwear and accessories Expo Riva Schuh & Gardabags, held in Italy, attracted 9000 visitors, which is 12% more than the number of visitors to the exhibition in June last year.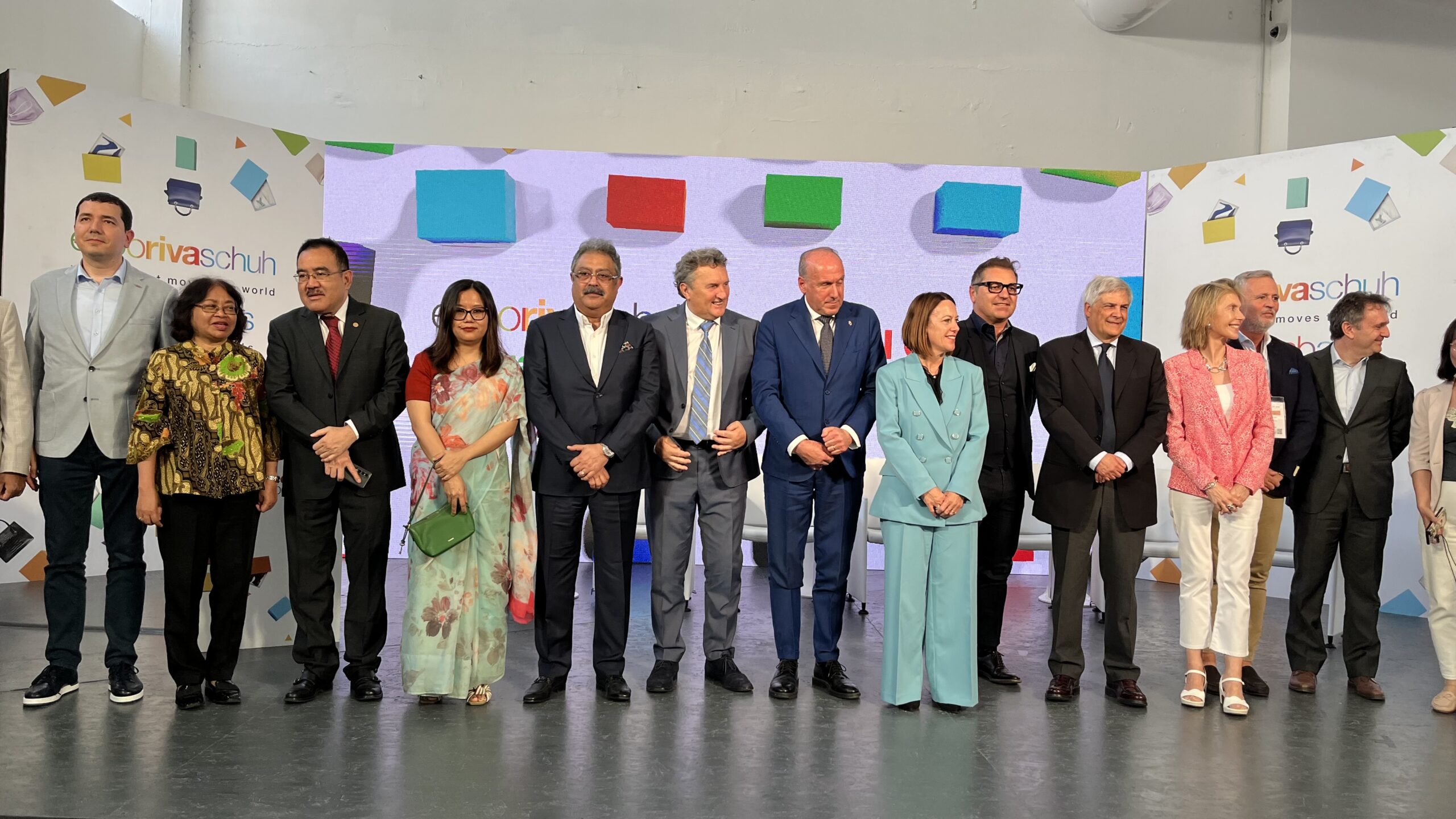 Council for Leather Exports (CLE) signed a two-year agreement to form a strategic and long-term partnership for the purpose of strengthen the participation of Indian footwear exporters for the next couple of years, starting from January 2024 edition till June 2025. CLE regularly organizes the collective participation of lindane companies in several national and international exhibitions in the footwear sector, among which the collective participation at Expo Riva Schuh & Gardabags trade show. CLE is the single largest and Apex trade promotion organization of the strong and rapidly growing Indian leather & leather products industry and is committed towards the overall development of the Indian leather sector and achieving higher export growth to enhance lndia's share in global leather trade. CLE is functioning under the aegis of Ministry of Commerce & lndustry, Govt. of lndia.
Briefing on the agreement, Mr. Sanjay Leekha, Chairman CLE said on the MoU cooperation, "In terms of footwear sector, it is clear that the door is now open for industries on the two sides to cooperate more strongly in this area particularly in the field of manufacturing, co-production, co-design and co-innovation to be expanded and deepened to all levels of the sector."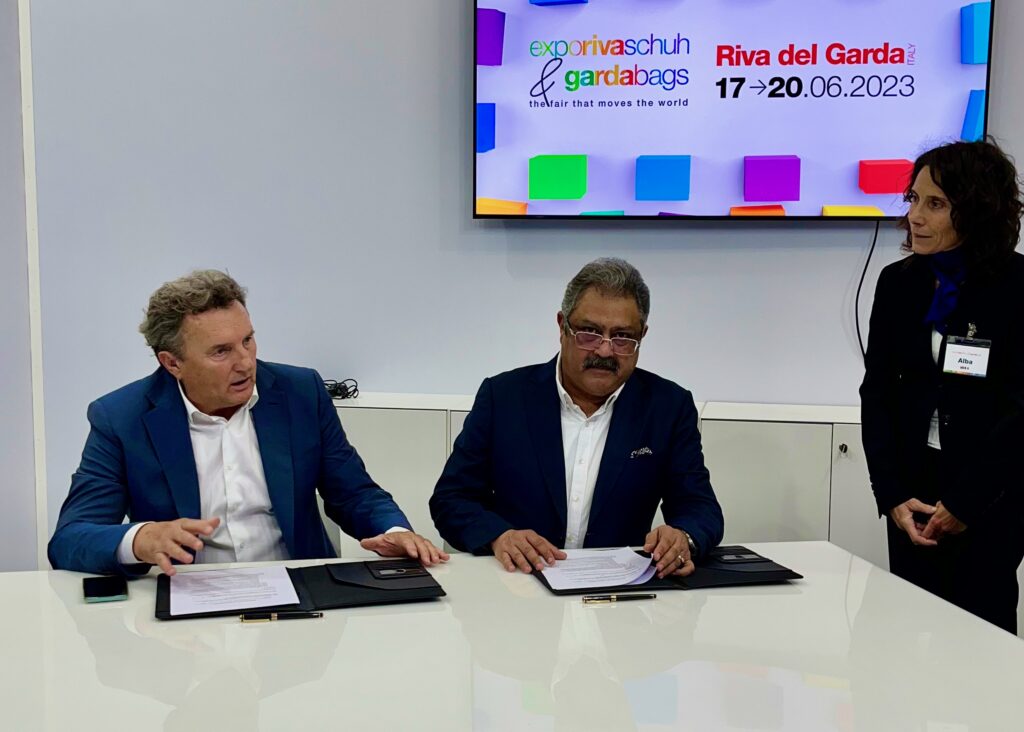 More than 100 plus companies from India took part in the 99th edition, while more than 250 companies from mainland China took part in the project. Switzerland, Japan, Nepal, Czech Republic, and Mexico were among the new participating countries. About 80% of the exhibition visitors were from European countries. There was a significant increase in the number of buyers from Spain, up to 35%, a 9% increase in the number of visitors from Germany, while there was a decrease in the number of local Italian buyers, by 7%, which was offset by greater market coverage (total 103).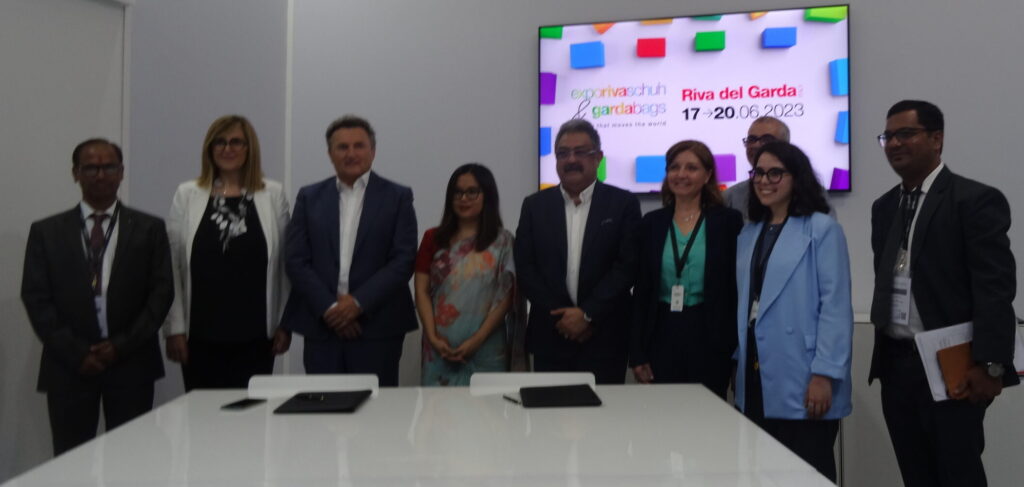 Next year's Expo Riva Schuh & Gardabags are scheduled for January 13-16 and June 15-18. In 2024, the Expo Riva project will celebrate its centenary. The organizers have already mentioned that they are going to mark the round date with festive events in Riva del Garda, which will be held throughout the next year.
---