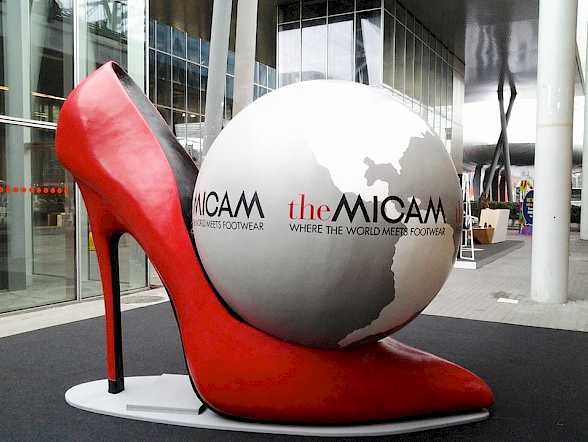 As Italy continues its post-pandemic recovery, Micam has announced that it will be back in action in Milan this fall.
The show will return from September 19-21 with a three-day edition at Fiera Milano Rho — running one day less than usual.
"We are thrilled to be back with a physical edition, and we want to optimize the time frame for every possible stakeholder," said Tommaso Cancellara, CEO of Micam and general manager of the Italian Footwear Association. "Three days is enough for buyers to [do business]on the floor."
It is believed that this time around, most exhibitors and buyers will come from Europe, with less Asian presence expected due to quarantine rules. Cancellara is optimistic that some American players will also visit Micam after being sidelined for several seasons.
Organizers plan to house the show in four pavilions versus the usual six. Attendance could be about 65% of what it previously was, Cancellara said. "Already buyers are enthusiastic about the chance to meet in person once again."
"Shoes and especially high end shoes are an emotional purchase," the executive said, noting that strong safety protocols being put in place with Fiera Milano.
Now as the Italian industry moves forward, Cancellara said, brands must pump up their message about the importance of made-in-Italy and their high-quality product.
"Consumers what to know where their shoes come from and how they are made," he said.