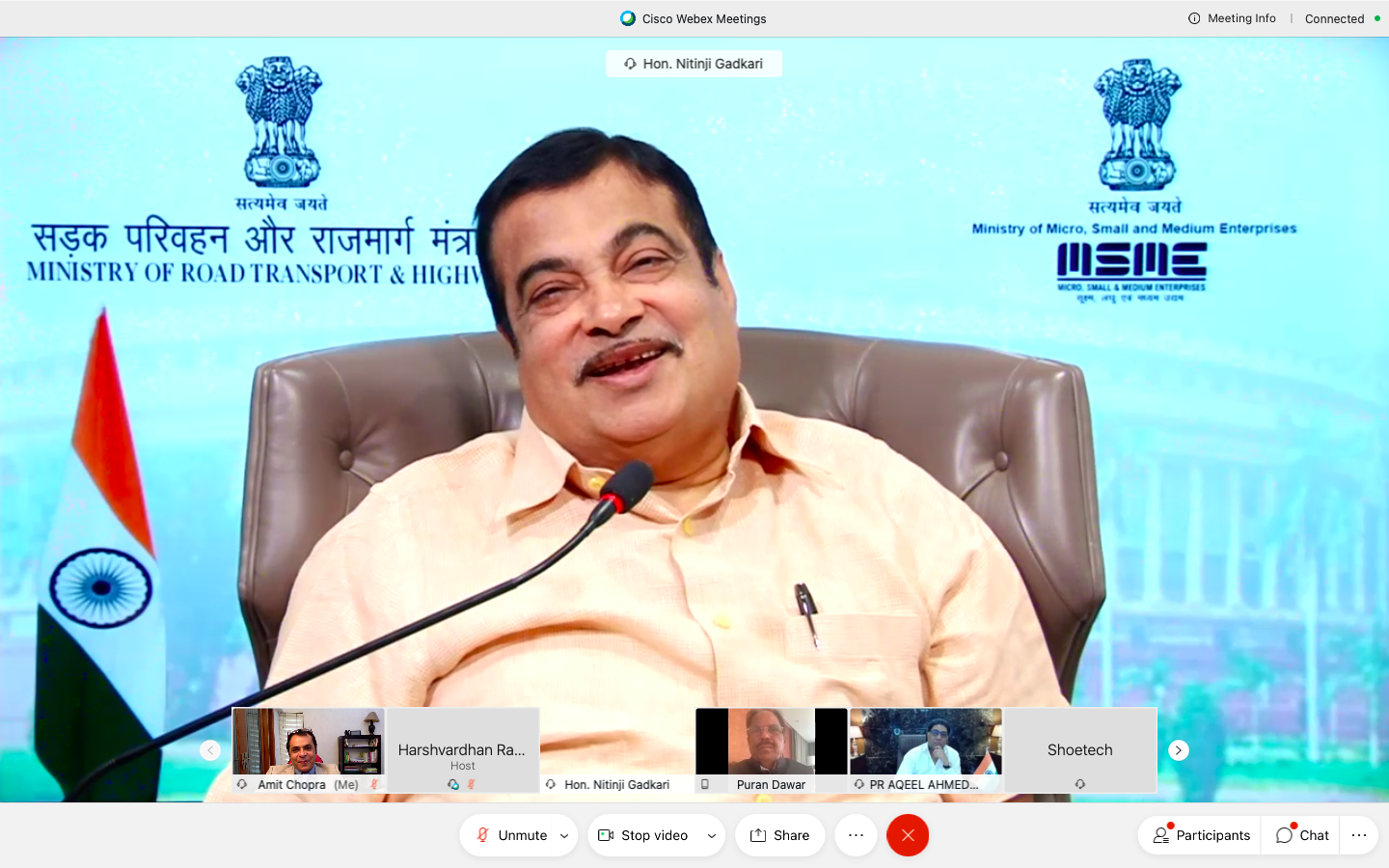 The 1st virtual edition of Leather, Footwear Components and Technology Fair organized by Indian Footwear components Manufacturers Association (IFCOMA) from 23rd to 28 November 2020 reported a powerful debut.
Inaugural Session held on 23rd Nov
Shri Nitin Gadkari, Minister of Micro, Small and Medium Enterprises, Government of India inaugurated and delivered the keynote Address at the SHOETECH INNOVATION SUMMIT (SIS) at 12.30 pm on the 23rd Nov, 2020. The inaugural panel hosted prominent dignitaries and stakeholders of the footwear components and footwear manufacturing industry; Shri Ketan Sanghavi – President IFCOMA, Shri Aqeel Ahmed – Chairman – Council for Leather Export, Vice Chairman, CLE, Shri Sanjay Leekha, Regional Chairman Shri Naresh Bhasin, Shri R Selvam, ED-CLE, Shri Puran Dawar – President – Agra footwear manufacturers & Exporters chambers (AFMEC) , Mr V. Muthukumar – President – Indian Shoe Federation, Inderdev Musafir – Vice Chairman CFLA, Shri Arvind Soneja – General Secretary, IFCOMA, Shri Sandeep Kataria – CEO BATA India, , Former Presidents of IFCOMA – Shri Pradeep Agarwal, Shri Vipan Seth, Shri Sanjay Gupta & Shri Sudhir Rustagi, Shri Amit Chopra MD Shoes & Accessories, Shri Vikas Rathi – Convenor SHOETECH 2020, Shri Vaibhav Chhibber, CEO , Projects India and Shri S.K.VERMA, Executive Director, IFCOMA.
SNAPSHOT
10,000+ Attendees at the conference
1000+ Business Visitors
10.3 % Overseas Visitors
89% of visitors discovered new products/suppliers at the event
76% of visitors had final decision- making authority
31% of visitors cited their business activities would increase as a result of attending the show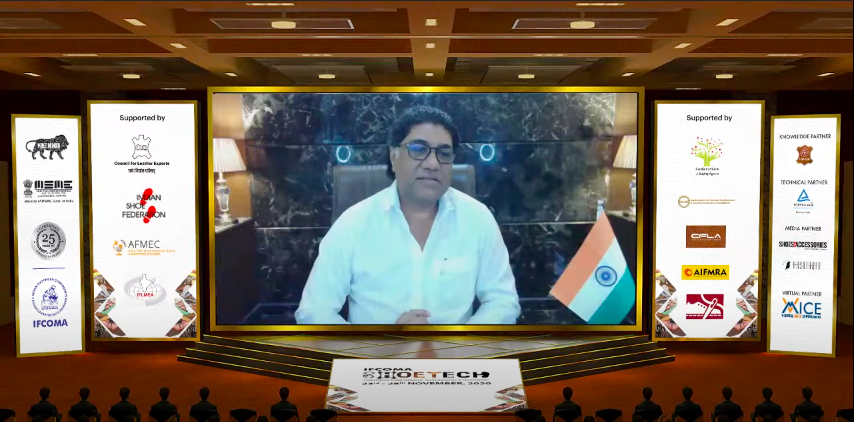 The COVID-19 pandemic has prompted a global shift in meetings and events, many moving from in-person gatherings to a more virtual implementation. SIS embraces these changes not only during these unprecedentedly uncertain times, but to inspire future potential for its members and Chapters to expand their reach, engaging and empowering members and potential members to connect locally and globally, especially at a time when timely research and connection are of such great importance.
This Fair is turning out to be a huge success and is being highly appreciated by the exhibitors and the visitors attending the virtual show. It is believed that it will boost exports from India. The fair is being organized in the virtual arena & participated by 35 Companies. Direct participation of overseas visitors has been from 16 countries i.e. UK, Italy, South Africa, UAE, Bangladesh, Sri Lanka to name a few. Besides this, about 5 overseas companies from various countries participated in the virtual conference sessions.
IFCOMA conducted six knowledge sessions spread with expert's keynote addresses and interactive discussions. The sessions were attended by delegates from more than 16 countries. 1000+ Delegates registered for this conference. The sessions gave the Industry a worldwide exposure on newly developed components and machinery. The daylong conference had subject experts of footwear and components who shared their wisdom on various sector related issues and shared the way forward for the industry. Our partners of the programs are CLE, AFMEC, Shoes & Accessories, Indian Shoe federation, IFLMEA, CFLA, Federation of Buying Agents, AIFMRA, Bangladesh Footwear Manufacturers and Exporters Association, Sri Footwear & Leather Goods Manufacturers
Association.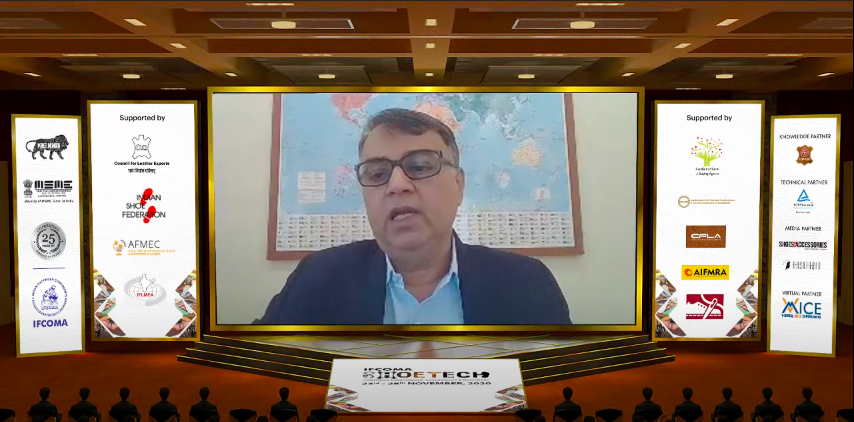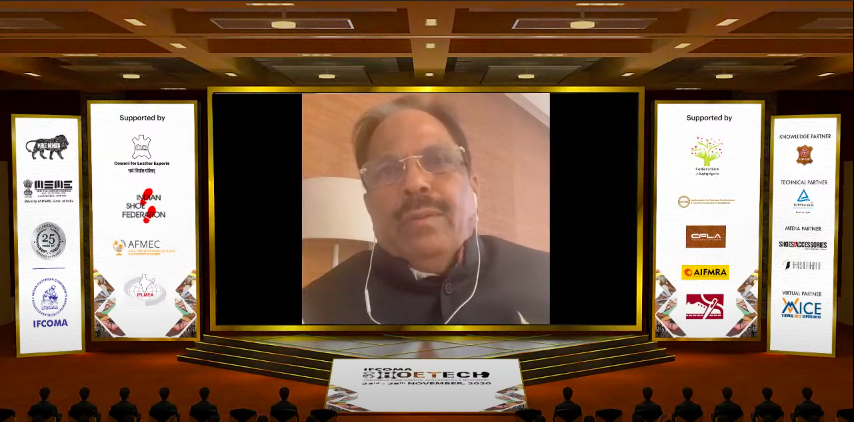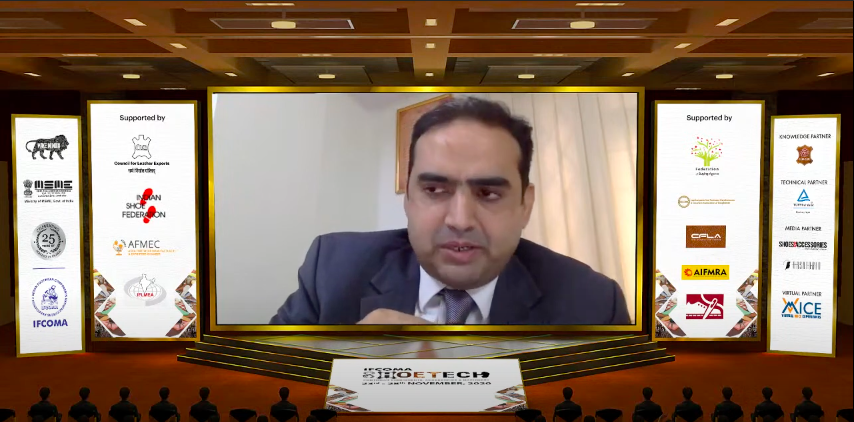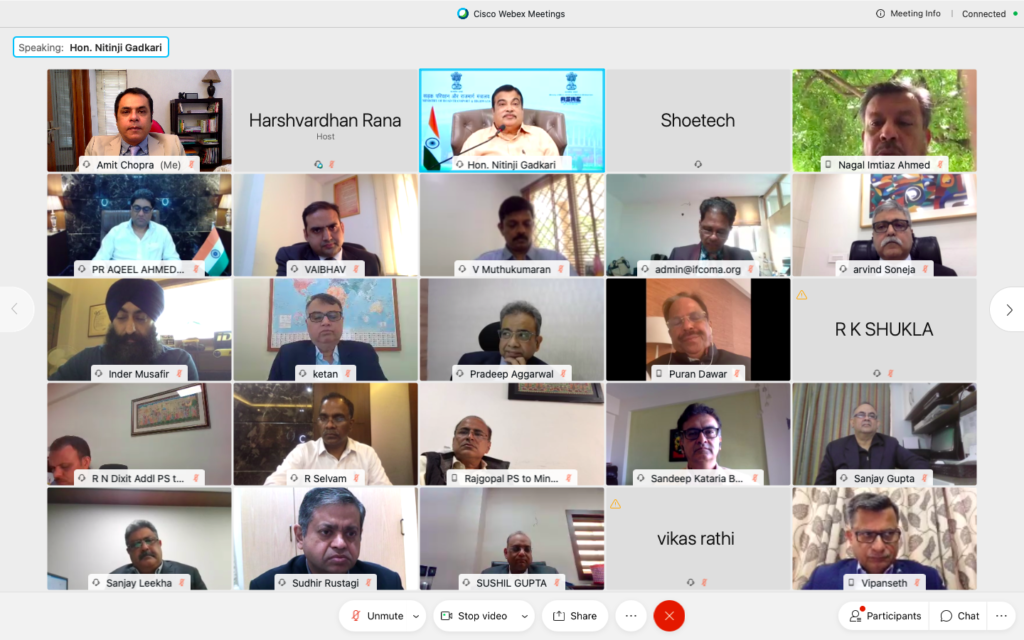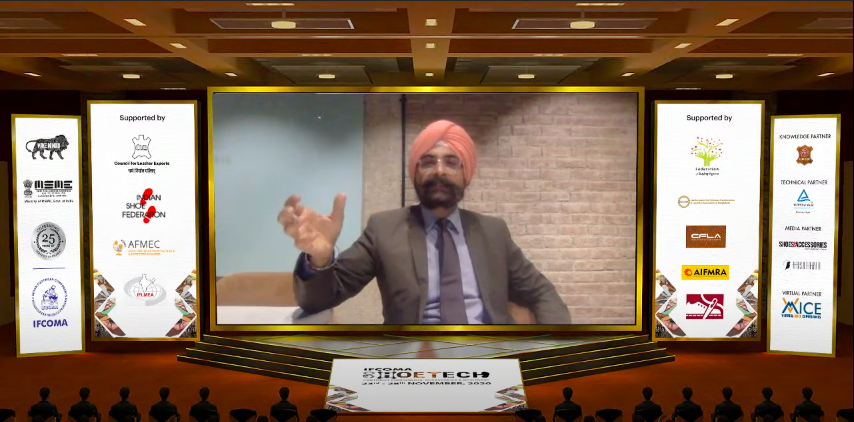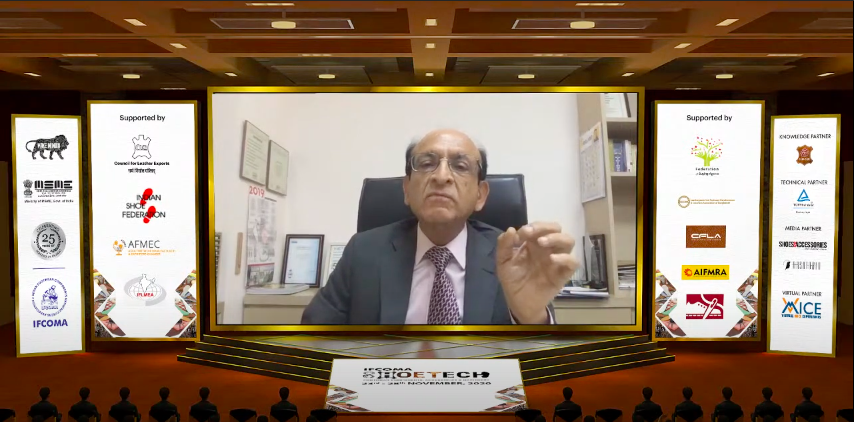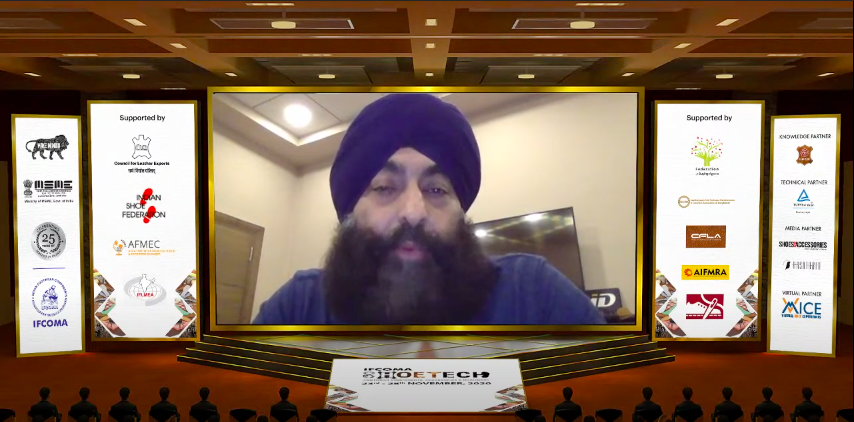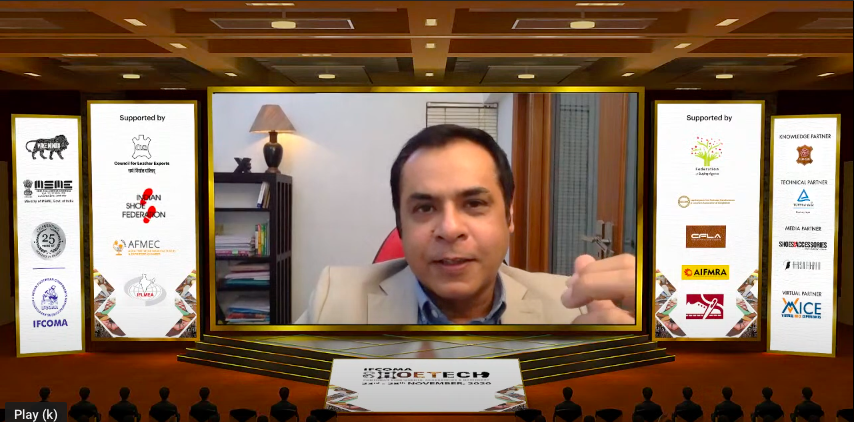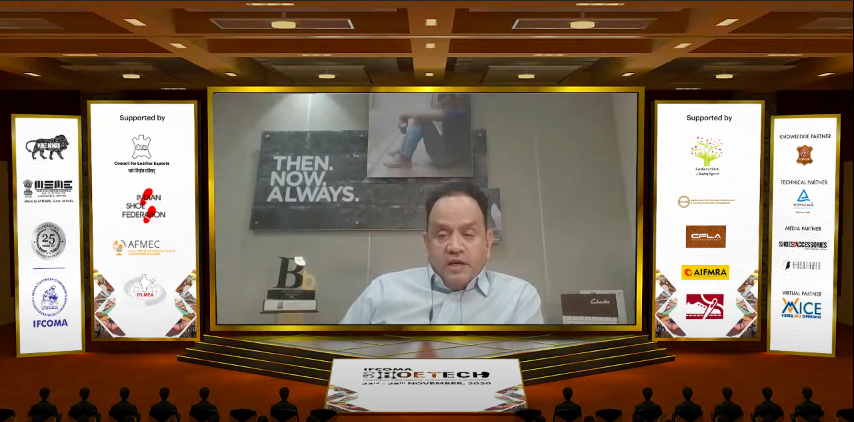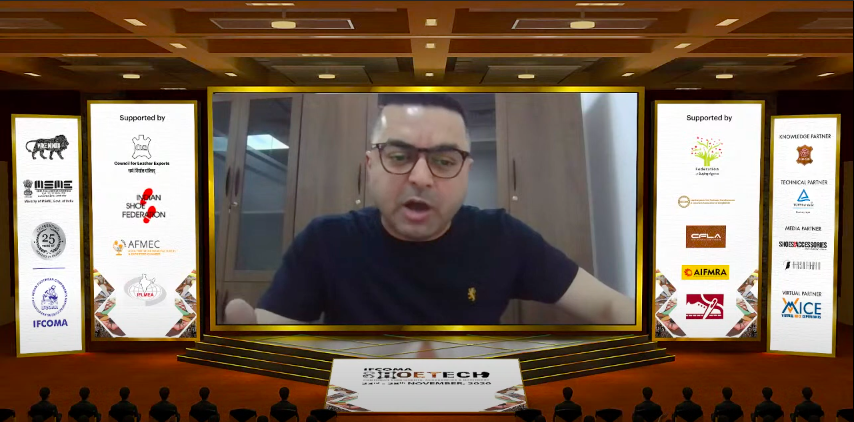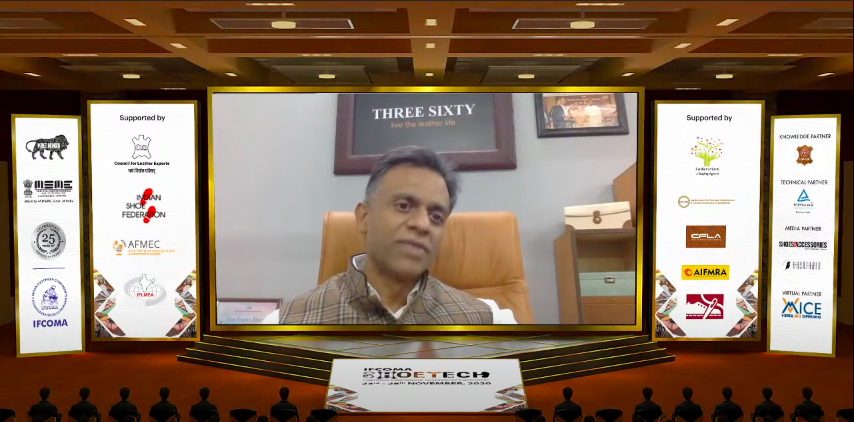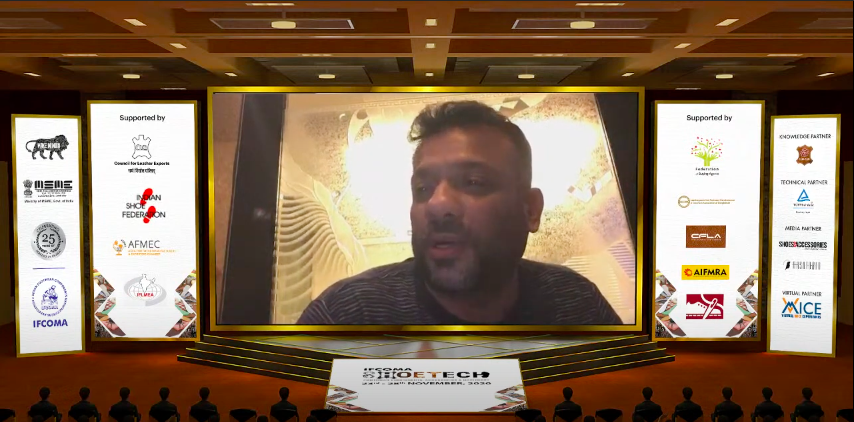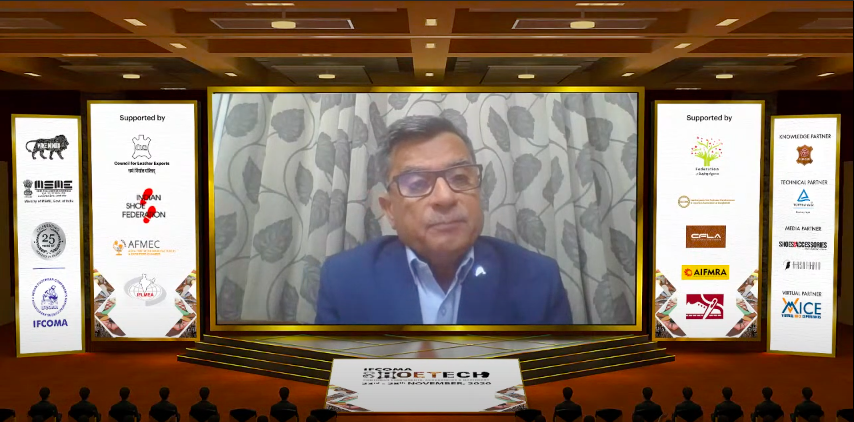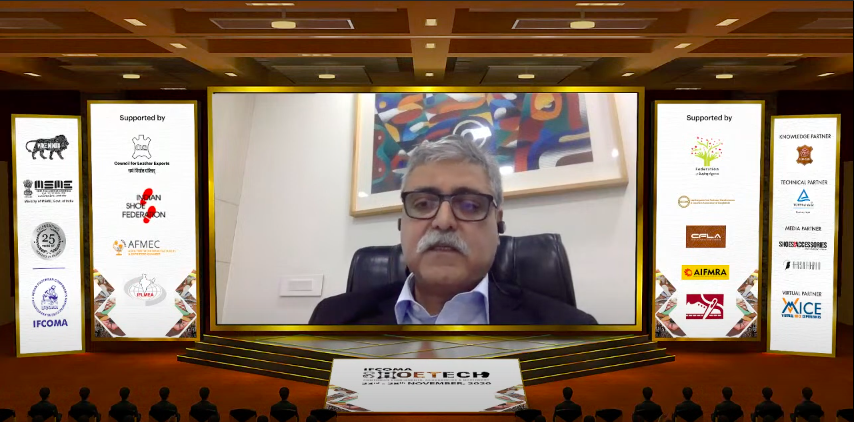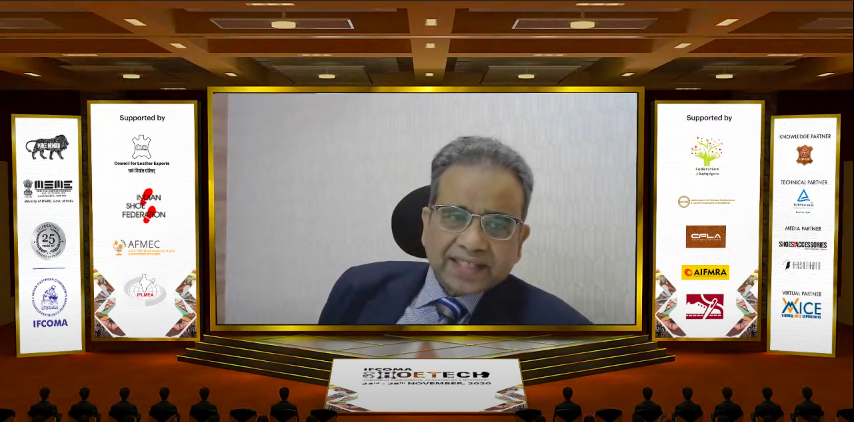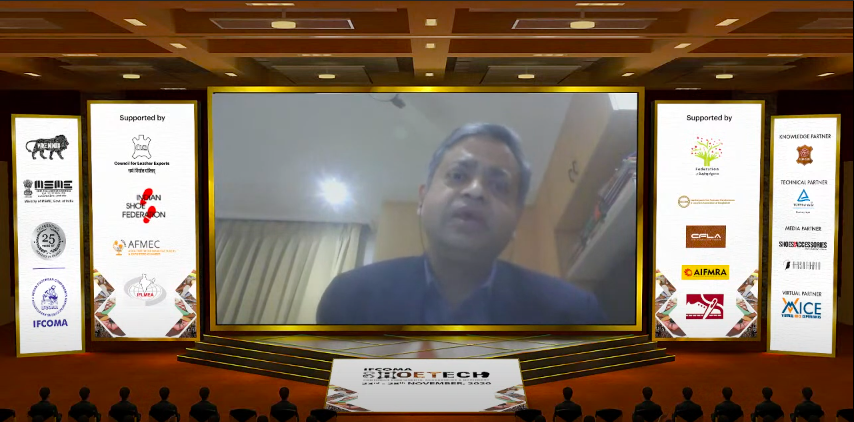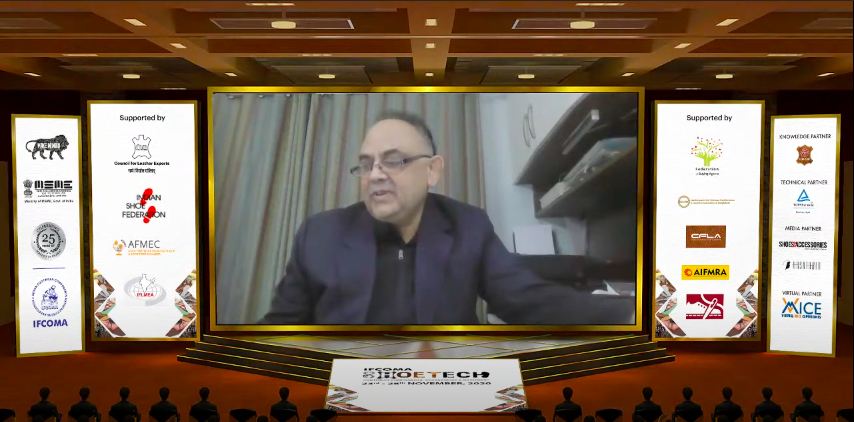 SHOETECH 2020 – the 1st Virtual Expo in India on Footwear components and ancillary sector, has finished leather, shoe components – Machinery, soles, heels, insoles, fabrics, lasts, adhesives, Shoe Finishes, reinforcement Tapes, EVA soles, Rubber Sheets & Soles, and much more on display. The show is being supported by major Footwear associations in India from Agra, Chennai , Delhi & Kanpur & internationally Sri Lanka & Bangladesh. Shoe Manufacturers and production managers toured the show virtually to discover latest innovations by our component manufacturing members, textiles and footwear raw material suppliers