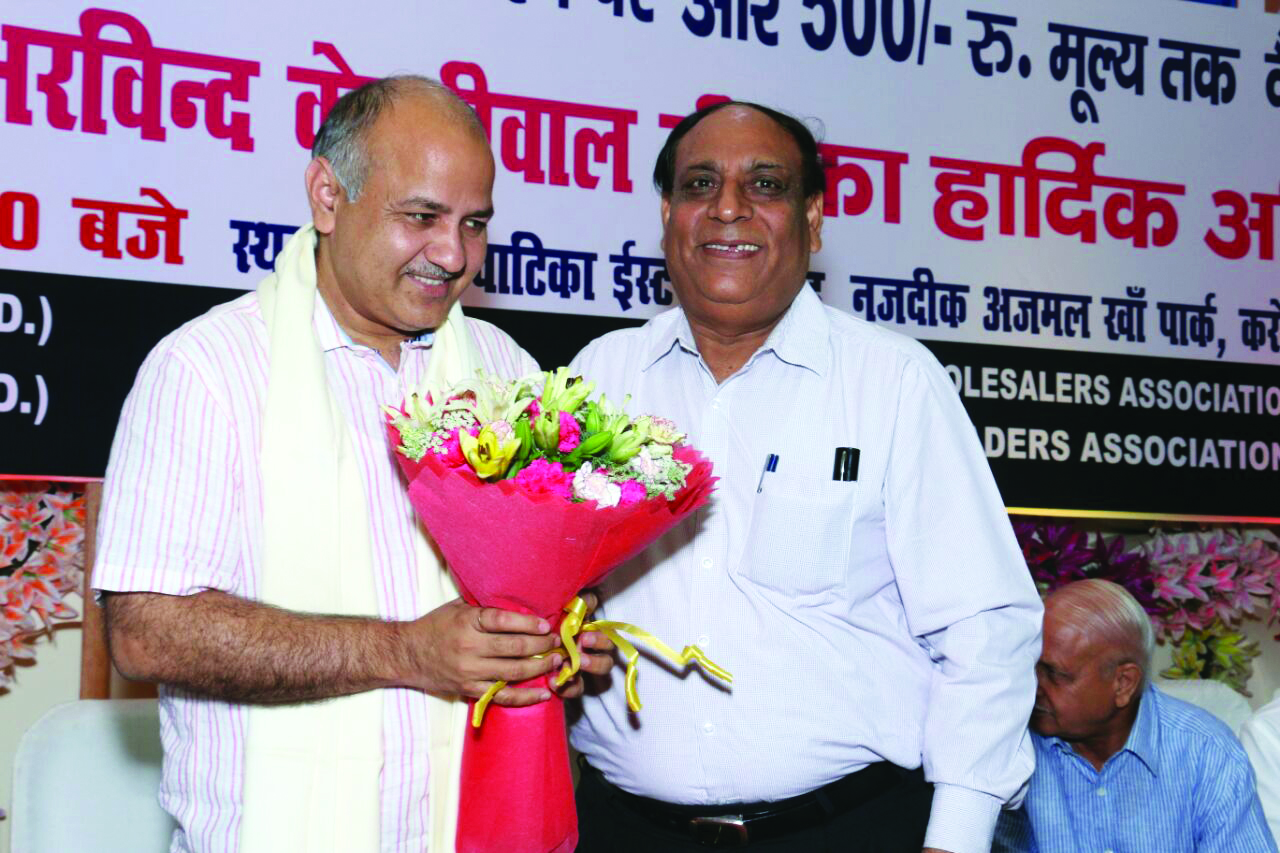 Delhi Deputy Chief Minister Manish Sisodia's visits to Karol bagh, Delhi on the 25th May – his second since coming to power – may not be marked by many as a significant announcements, but his visits certainly demonstrate the support that the government is willing to extend to the trading community in Delhi. Sisodia was met by Footwear Wholesalers Association, New Delhi to share the challenges and support that the trade gets from the present policies. The meet was reinforced by a very strong presence from footwear traders as well as the other prominent associations.
The footwear wholesaler association urged the deputy CM to reduce VAT from 12.5% to 5%. During the interaction many outstanding issues were brought to his attention, and he was requested to urgently address the issues at the earliest.
Amrit Gulati, President Footwear Wholesalers association, Delhi said,

"In the past few decades, footwear trade has witnessed unprecedented development and growth in the sector. However, the trade is facing a rough time since the past few years. In specific, certain policies and rules need to change to adapt to present times."
The association members urged Sisodia to streamline and expedite on the VAT refund procedure. The members urged the AAP govenment to push the GST reforms and share details on the expected policy at the earliest. At the meeting Sisodai maintained that majority of traders want to do their business with honesty and his government's outlook is to promote a hassle-free growth. Following the requests from several traders, he announced that his government would certainly look into the issues and assured for an early resolution on the VAT refund policy.
The AAP promises to keep the VAT rates in Delhi lowest in the country so that the national capital can be converted into a trading hub. Reduction in VAT rates will lead to increase in trade volume, margins and profitability. This will be a win-win situation for both the consumers and traders.