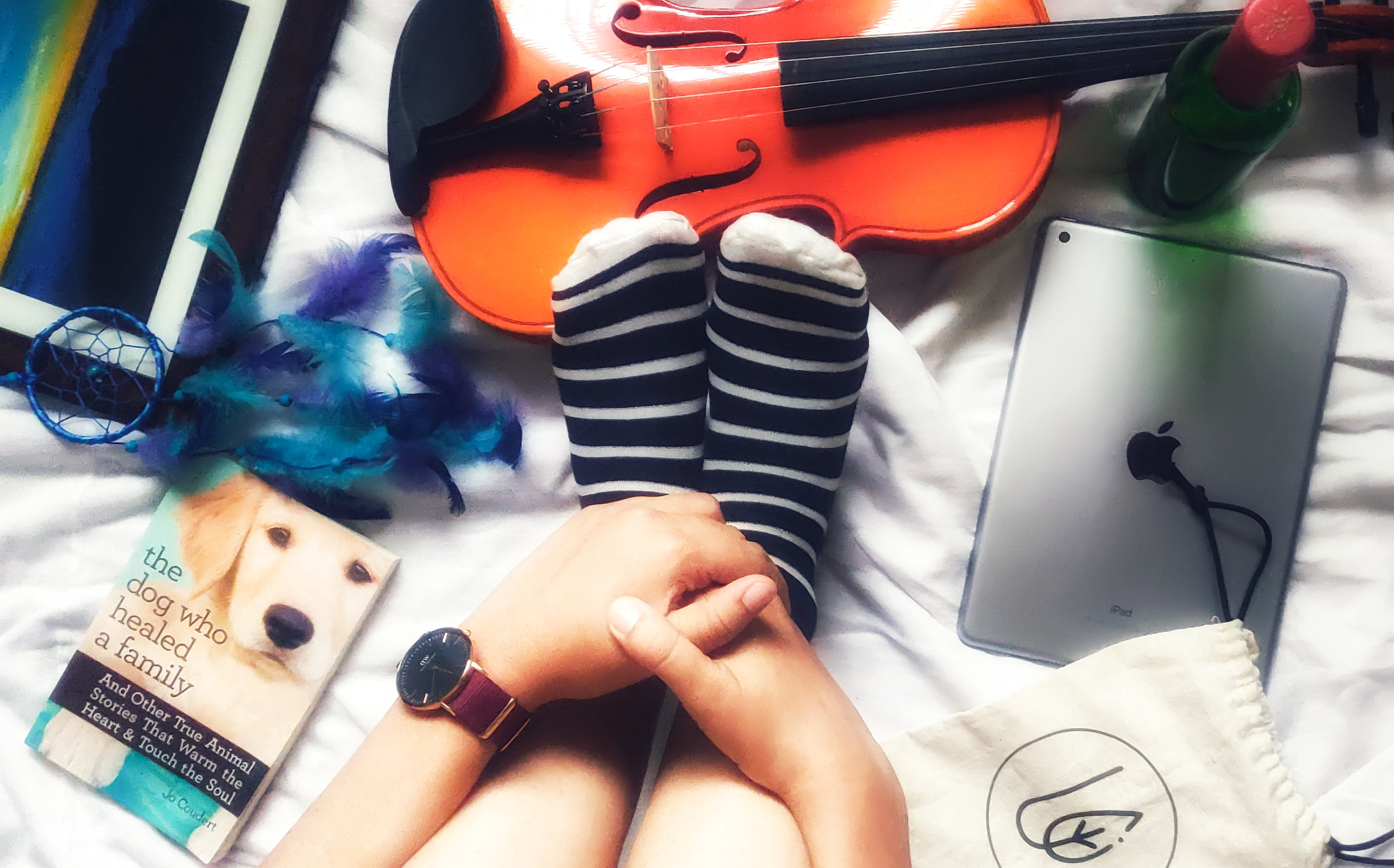 Entrepreneurs Ayush Agarwal and Nihar Gosalia launched their socks label, Mush a premium brand offering a unique experience to its customers with authentic bamboo fabric and associated products. Both MBA graduates have had their share of corporate experience before they decided to start Mush. Ayush, worked in the marketing team with Amazon and Payoneer before he decided to take a leap and start something of his own, while Nihar Gosalia graduated from XIMB, Bhubaneshwar comes from a textile background with a strong expertise in optimising operations. He has also helped TCS streamline their operations before Mush.
Mush envisions replacing cotton, polyester and other synthetic material with bamboo fibres for its numerous performance and ecological advantages. Mush was established in March, 2018 and has been growing since then. S&A's Dipika Chopra interacted with the duo for our May issue.
What's your brand's USP?
Ayush: Mush stands for innovation in design and material with a strong focus on sustainability, performance and aesthetics. Our products stand out in terms of the look and feel while being eco-friendly. Additionally, they provide a performance edge in terms of being anti-odour, breathable and ultra-soft.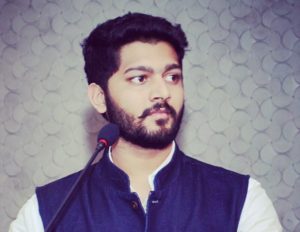 Who is your target market?
Nihar: Demographically speaking, our target market would be anyone in the age bracket of 25 and above, looking to replenish their stock of towel or to buy a pair of socks.
Psychographic-ally speaking our target segment would be everyone seeking to have a premium and luxurious experience with towel and socks as a product at an affordable price.
What's your set up like?
Ayush: We started this venture in January 2018 with a small cabin and the first production batch of 2000 pair of socks. At that point of time we couldn't guess that we would sell off the first production in the next 10 days. We have only grown by leaps and bounds thanks to our loyal customers. We have come a long way from there and today we have our own humble office space and 10 employees working for us.
What spurs your creative process?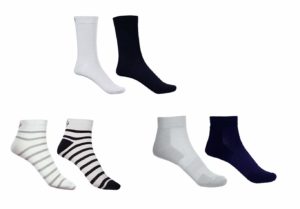 Nihar: Our creativity is derived from the nuances of everyday life. For eg: During the initial phase of product development the major issues with socks as a product were odour, wear and tear, rough texture, sweating etc. We tried to tackle each of the above mentioned issues with an innovation in design and composition structure of a simple product like – "socks"
What's your emphasis been upon – craftsmanship or innovation?
Ayush: While innovation is very important to any business, craftsmanship is equally important to deliver the innovation in its best form. And hence, at Mush, we believe in innovation supported by a unique craftsmanship.
Kindly tell us the product lines you have in your disposal. Also discuss with us the new ones you will be launching in the near future.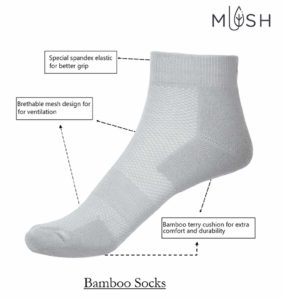 Nihar: Currently, we manufacture bamboo fabric-based towels, socks and T-shirts.
Ayush: Bamboo has a huge potential to replace multiple fabrics across different segments. We plan to launch bamboo-based shirting, suiting, under garments, bedsheets, builts etc. by the end of next year.
Nihar: Besides textile, we are also exploring application of bamboo in the beauty segment due to its unique property to absorb and retain moisture while being anti-bacterial.
What strategies have you adopted to expand your presence in the country?
Ayush: We have been fortunate to get a lot of organic growth by word of mouth. Our marketing expense was negligible for the first 6 months.
Nihar: However, in order to further expand the market we have extensively used E-commerce and social media to penetrate in tier 2 and tier 3 cities with minimum expenditure.
What's your overview of the accessories industry, from raw material to finished products?
Ayush: The accessories industry is expected to grow at a CAGR of 6.5% over the next 5 years and hence there is still a lot of opportunity for new and existing players. However, the industry is highly competitive and hence it requires innovation and development across different stages to meet the constantly evolving needs of the consumer.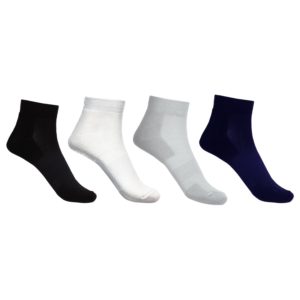 Nihar:The other major challenge is the parallel unorganised accessories market which solely relies on cheaper alternatives thereby making it difficult to focus on quality.
Considering that India is still a price-sensitive market, what challenges does the brand face while designing as well as launching new products?
Nihar:While India is a price sensitive market, the consumers do understand the difference in quality once they try the product. We have seen a repeat purchase of more than 15% in last one year for a small product like socks and towels. Hence, while price is an important factor, we believe consumers do not hesitate to pay if they get the worth of their money.
Ayush:The major challenge therefore is to create awareness for a new product and generate trials.
Online retailers, with deep pockets, have been selling products at highly discounted prices, and this has made a lot of brands quite uneasy. What's your view on their move?
Nihar: Online marketplace is a fact which cannot be ignored. It is the brand's prerogative to offer discounts across online or offline medium. The brands, in our opinion, should have a strategy in place to sell their products online and offline at the right price point. It is highly imperative to maintain price parity across both the mediums. Thus we have made a conscious effort to maintain our prices with retailers and online platforms.
How does your work differentiate from its competition? 
Ayush: Mush, as a brand, believes in customer first. We do not focus on competition. We understand the needs of the customer and then work backwards to innovate and design in order to fulfill the gaps.
Which styles and categories designs have been consistently performing for you ? What are the reasons attributed to their success?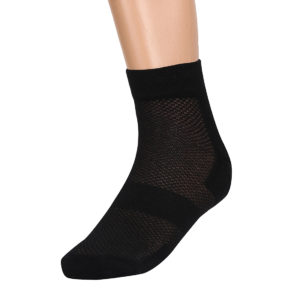 Nihar: We have seen a steady growth across all our segments. However, there are specific products which have outperformed others in the category. For eg: The customers loved our sports socks due to its unique mesh design with a comfortable heel.
Ayush: The customers have asked for a similar design in formal socks as they feel it's comfortable to wear even in their daily commute. We are now launching the same design in formal socks category as well. So, we think, it's the attention to small details which works with customers.
What new trends are you going to introduce?
Ayush: Socks have now become an accessory and customers are willing to buy quirky designer socks. We plan to launch designer socks with vibrant colours for kids and adults. Additionally, we are trying to explore bamboo-based skin care products which will include moisturisers, face wash, creams etc
What parameters will you be using in choosing business associates? 
Nihar: We, at Mush, believe in customer first and hence we want associates who are customer obsessed and are willing to go the extra mile for customer satisfaction. They should be able to gain trust from the customers and deliver on the brand promise.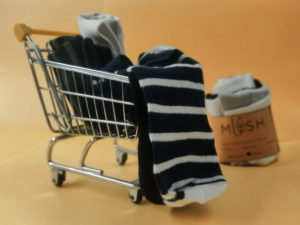 How do you see your brand being positioned today in the Indian market?
Nihar: As of today, we are seen as the first mover in bamboo fabric and associated products across multiple segments. We have received enquiries from across the globe for different requirements in this segment. Even in the domestic market, we get a lot of requirements from different large format retail stores, spas, hotels etc. Thus, Mush has become the go to place for any requirement of bamboo-based fabric.
How do you strategize your digital initiatives to gain brand visibility?
Ayush: Digital Medium lies at the centre of our marketing strategy. We plan to use Instagram, Facebook and E-commerce websites to create awareness and generate trials for our products. We have reached out to influencers and brand advocates to use and review our products across different platforms. We believe honest reviews and feedbacks from influencers would give our brand the required visibility and credibility.
Space scarcity and high rental have been the main hurdles in setting up retail stores. How big an issue is this for you?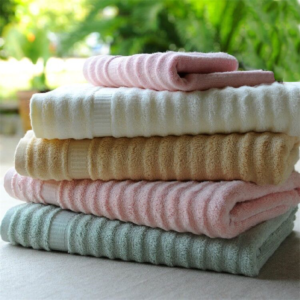 Nihar: Currently, with the limited product offering we do not plan to set up our retail store. Additionally, with the advent of E-commerce, it makes more sense to employ your capital towards marketing than setting up a retail store. However, we do plan to reach out to offline retail customers through distributors and large format retail stores. Currently, Mush products are available at leading outlets across different major cities.
What regions of the country would you be targeting?
Ayush: We do not have a region specific strategy for Mush. We plan to push our products as per the demand from different regions.
In what regions of the country do you see more growth? And what's your growth projection?
Ayush: Currently, we see a lot of demand coming from South India and the metros. This can be attributed to the high awareness in these areas. As discussed earlier the accessories segment is expected to grow at a CAGR of 6.5% over the next 5 years.
Nihar:We expect a MOM growth of at least 20% over the next one year as we accelerate our efforts to reach out to more consumers through different mediums.