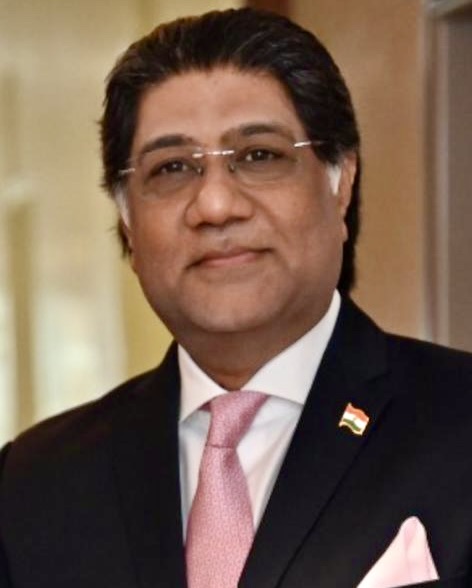 Chennai: Aqeel Panaruna, who holds the position of Managing Director at Florence Shoe Company Pvt Ltd, has assumed the role of President in the Indian Shoe Federation (ISF) following the organization's 31st annual general meeting conducted in Chennai.
Additionally, Irshad Mecca, N Baskaran, Yavar Dhala, and Manish Kawlra have been elected as Vice Presidents, and 15 industry executives have joined as executive members. ISF stands as a prominent trade association, representing the interests of footwear and footwear components manufacturers and exporters from India.
Aqeel Panaruna's remarkable career is a testament to his unwavering commitment and leadership within the leather and footwear industry. With an extensive list of roles and responsibilities, he has consistently demonstrated his dedication to advancing the sector. Serving as Chairman of the Council for Leather Exports (CLE), he has tirelessly worked to promote and enhance the global presence of Indian leather exports. In parallel, his role as Chairman of the Leather Sector Skill Council (LSSC) underscores his commitment to fostering skill development and ensuring a skilled workforce for the industry's future.
Aqeel Panaruna's influence extends beyond these pivotal roles, as he serves as a Board Member on the Development Council for Footwear and Leather Industry, furthering industry growth and innovation.
His leadership was notable as Chairman of the Assocham National Council on Leather & Footwear, where he advocated for industry interests and policy enhancements. Panaruna's involvement in education and research is equally notable, as he held a position as a Governing Body Member at the Footwear Design & Development Institute (FDDI). Moreover, he brings his expertise to the Board of the Council of Scientific & Industrial Research – Central Leather Research Institute (CSIR-CLRI), contributing to ground breaking research and technological advancements.
Aqeel Panaruna's commitment isn't confined to the leather sector alone. He was also actively engaged as a Managing Committee Member in the Federation of Indian Export Organisations (FIEO), an organization set up by the Ministry of Commerce & Industry, Government of India.
Additionally, he co-chaired the Confederation of Indian Industry (CII) in the Leather & Leather Products segment, playing a vital role in shaping industry policies and strategies. His involvement in various trade organizations, such as the All India Hide and Skin Tanners and Merchants Association (AISHTMA), Indian Finished Leather Manufacturer And Exporters Association (IFLMEA), and South India Shoe Manufacturers Association (SISMA), reflects his deep-rooted connection to the industry.Furthermore, Aqeel Panaruna's international engagement is substantial, as he held membership in the Footwear Distributors and Retailers of America (FDRA) in the USA. Through these multifaceted roles and memberships, Aqeel Panaruna continues to be a driving force in the global leather and footwear arena, contributing to its growth, development, and global prominence.
---