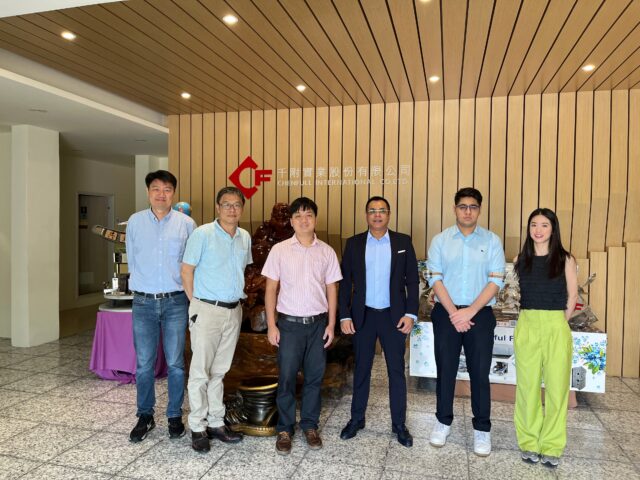 Chenfeng Machinery & Enterprise Co., Ltd., established in 1976, is renowned worldwide as a prominent supplier of shoemaking machinery under its own brand 
By Ayaan Chopra
ChenFull primarily serves leading companies in the shoemaking machinery, aerospace, optoelectronics, semiconductor, and water resources sectors, evolving into a diversified enterprise over time. A subtle transformation is taking place in the field of precision engineering, yet its effects may go largely unnoticed by those beyond its immediate sphere. In an industry that demands continuous improvement and adaptation to remain competitive in a challenging and swiftly evolving market, this shift may be uncomfortable but is an essential evolution. 
Competitive Advantage 
• Integrated knowledge and Application
• Customer Trust
• Brand Reputation 
Several years ago, Alice Chang, the President of Chenfull Precision, demonstrated remarkable foresight by anticipating technological shifts that had the potential to disrupt the precision engineering sector. She leaders the group to go through the period of handcrafted shoes to machine-craft shoes. She was resolute in her commitment to reconfigure the company in response to the challenges that loomed over what is referred to as a conservative industry. Her aim was to secure Chenfull's position as a global leader in the face of these challenges. She also saw the real potential of digital technologies that were already disrupting other industries and took the plunge to transition the company to a new way of working. Alice is a pioneer in the field of shoe-making machines. 
ChenFull has steadfastly upheld its business principles of integrity, proactiveness, innovation and breakthrough since its inception. Leveraging its engineering service team and technological expertise, ChenFull is committed to delivering factory engineering services for high-tech industries. Chenfeng boasts robust research and development capabilities in machinery, electronic control, automation, and system integration, encompassing production design, manufacturing, assembly, quality control, testing, global marketing, and customer service.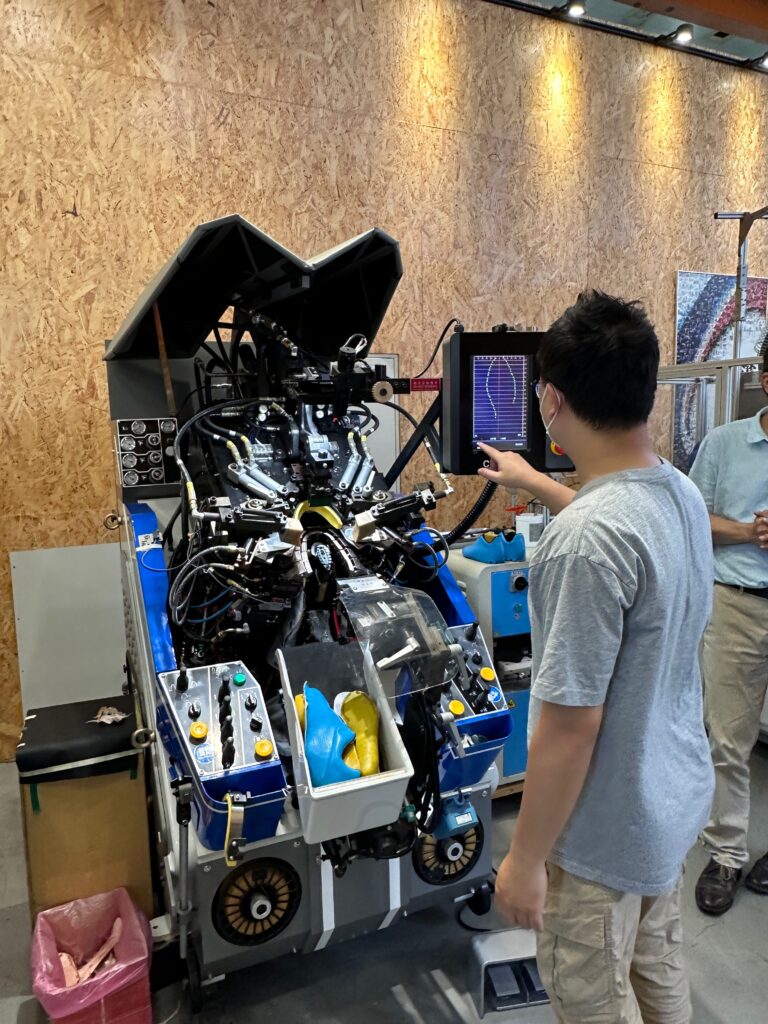 Under the mission of "Perfecting Your Shoes," Chenfeng is dedicated to advancing shoemaking machinery with the initial goal of "Helping more people have shoes," which has now evolved into "Helping more people have nice shoes." 
New Ideas, New Products
ChenFull manufactures machines – ones that demand high precision and tight operational tolerances. To be the largest shoe-making machinery manufacturer in Asia, the company insist that quality and innovation cannot make concession all the time; therefore, they accumulate very good reputation and win appreciative criticism in the industry identically. The company has maintained long term cooperative relationship with many famous shoe manufacturers which produce well-known brands such as Nike, Adidas, Asics, Puma, Ecco, D&G, Rossi, Daphne and so on. An average of one pair of sports shoes are produced by Chenfeng machinery in every five pairs of sports shoes worldwide. 
Company Profile
Precision Technology Parts & Shoe Machinery 
Overall Annual Turnover: TWD 5 Bn+
Machinery Turnover: TWD 1 Bn 
Average sale price: 

Traditional Machines: TWD 600,000
Automated Machines: TWD 2 Mn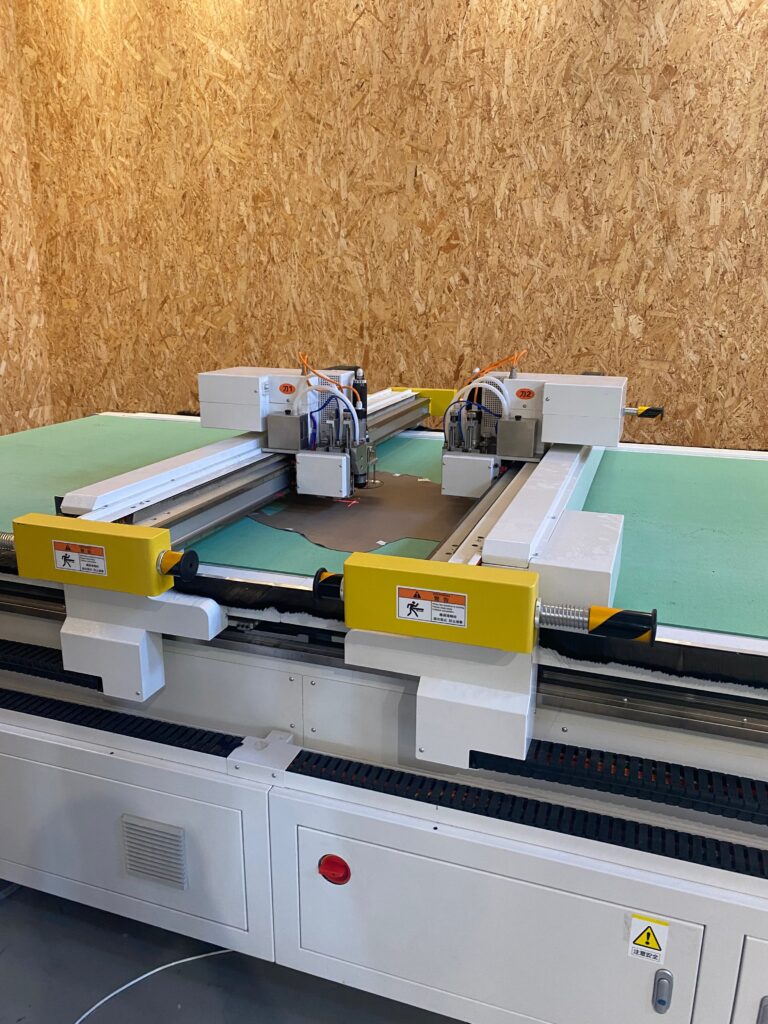 The company's capabilities stretch beyond machining. ChenFull has invested heavily in combining digital technology with its machines, making it a global leader in transitioning its machines to high-technology digital operations. The advantages are enormous and far reaching. A key focus of the shift by ChenFull is to adopt technologies such as advanced robotics and IoT technologies. ChenFull is enhancing its capabilities in automation, advanced robotics, and collecting and digitizing supply chain data. The  company intends to continue investing heavily in research and development and to increase its existing team of 100 engineers. 
Ricky says "Through the principles of the IoT and design of the facility, we hope to meet the growing demand for high-quality products and sophisticated precision engineering capabilities in Asia. Our smart factory consists of an assembly factory and state-of-the-art machines, leveraging seamless automation and digital technologies to achieve high levels of productivity and connectivity between our robots, machines, and other peripheral systems. Through the solutions, we expect the clients' factories to almost double their production capacity and maintain superior product quality."
Koli Chen added "Our machines are energy- saving and efficient solutions; we are working to transform the machines to deliver green energy. ChenFull's customers will certainly see the benefits of this transformation. Operators of all skill levels can be trained to use it for setting up and running machines and managing tooling processes."
Ricky says "We believe, in Taiwan, we are always very good in terms of quality standards. So, we always go through a philosophy of continual improvement. We always encourage our people to see things that they can improve to make things even more efficient and more cost effective." 
Inside a Tight Market
Asia is undergoing a surge of economic maturity, and every manufacturer is keen to catch that wave. But while rising wages and other costs have driven some manufacturers to shift their bases to China, Indonesia etc. Ricky was adamant that ChenFull continues to produce in Taiwan and the countries too. The drive for greater efficiency is a direct result of the current market, gyrating under the pressure of global competition, trade wars and the rapid development of ChenFull's immediate region. "I think this industry has come a long way, and one of the biggest challenges we've been going through is that we are operating in a very competitive market," Edwin says. "We are also operating in a region with many different countries, different cultures, different languages, and different backgrounds. So, we always try to leverage being the first mover, getting into the market where nobody has been before."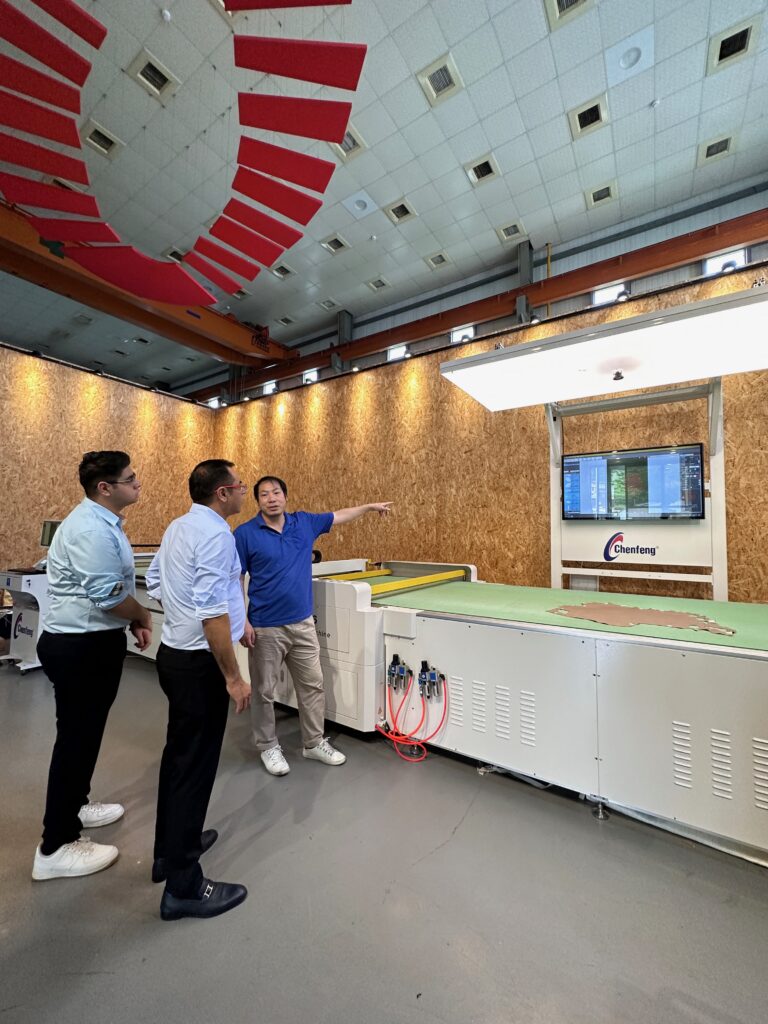 "As a global leader in footwear machining, our successes in recent years have been achieved through our focus on China and India. We've been in India for almost 15-20 years, and so far, we have built up a very good rapport with customers and you can see the huge potential of this market moving forward. But everybody seems to be only talking about China. I think India is really an up-and-coming market." 
USP – ENERGY SAVING CUSTOMISED MACHINES Certainly, our model CF-787S is a Full Servo-controlled Tracer Toe Lasting Machine. The operator can simply draw the toe shape by using the insole board on HMI for gluing path. It has an integrated auto-grading option. The nozzle movements are controlled by servomotor, gluing path shows actual toe shape. The position of wiper seat and the height of insole stabilizer are digital controlled able to save as pattern parameter. Additionally, it equips 300 sets of parameter memory capability, able to input and output parameters by USB. Other options like Sigma 300 & CF-728CS to super options too. All the machines are CE certificated series products. 
"I think the kind of challenge that we face is trying to expand to different markets, so once we have stabilized in a certain market, we may realize that whatever we succeeded in doing in that market may not be the same way that we achieved results in another market. This is something we always want to investigate. We always look to have a local partner run our operations, and to place a lot of trust and confidence in them. This is always a learning process for us. Recently, we started to look seriously into India operations and realized that, even within the same country, the markets in Agra and Chennai can be totally different," he concedes. Koli states "ChenFull's pride is always on quality and service, to provide a holistic experience to all customers. Customers will benefit from our one-stop solution for every size and industry."
Ricky emphasizes the need for ongoing innovation considering the rapid growth in high-tech industries like aerospace and footwear production. He acknowledges the increasing buzz surrounding digitalization, the Internet of Things (IoT), artificial intelligence (AI), machine learning, and big data analytics over the past few years. Ricky believes that even in a traditional industry like theirs, they must seriously consider embracing a more digital-oriented path. Their focus should shift from primarily being a hardware-centric company to becoming more of a services and software-oriented entity, with the aim of staying ahead of their competitors. 
---